At Premier Jewelry Lenders we feel that the difference between us and our competitors is our ability and commitment to offer personal, private, fair, and most importantly, professional services to all of our clients.
Every client will have the opportunity to meet directly with the owner of the company to discuss their options for a short term loan or for the sale of their fine jewelry and watches. We pride ourselves in offering the most competitive pricing and interest rates in the industry. We take every possible step necessary in order for our clients to have the piece of mind that all their belongings are going to be kept safe and secure while in our position during the term of any loan with us. Every customer has the option to seal and sign the package that's holding their belongings before they leave our offices.
Premier Jewelry Lenders specializes in high end collateral loans and purchases of fine jewelry and watches without any limits on how much a client can borrow or purchase amount. Unlike other conventional pawn shops that will loan on or buy almost anything a customer has to sell, Premier Jewelry Lenders has the unique expertise in the field of fine jewelry and watches, thus allowing us to provide our clients with a more fair and accurate assessment of the value of their fine jewelry and watches.  Our business motto is to make getting a collateral loan similar to getting a conventional bank loan and not like going to a conventional pawn shop where most company's will loan or buy practically anything the customer has to sell.
Premier Jewelry Lenders understands that today's customers have many choices when it comes to selling or borrowing against their fine jewelry and watches.
Although Premier Jewelry Lenders can offer loans of any amount, we strive to provide the same personal service and professionalism to each of our client's regardless of the size of the loan or purchase amount. Unlike larger competitors of ours that may have become too large to provide a personalized service, we can provide a private one on one consultations with every client and we guaranty that sort of service to everyone which some of the larger company's may not be able to offer.
Please call 1 (866) 972-4755 or e-mail us at info@premierjewelrylenders.com for a free consultation or with any questions you may have.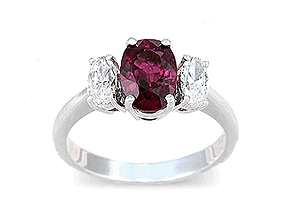 We are here to help and will provide you with a FREE estimate based on your needs.
Call 866-972-4755
or email us today!